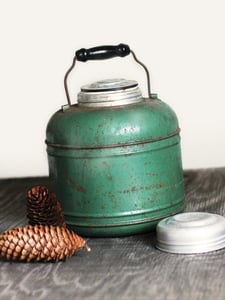 $

21.00
This hefty thermos is a conversation starter. This item is a bold dark mint color with a sturdy wooden handle and visible scuffs on the surface. The top cup lifts off to reveal the inside cap with a stopper in it.
Possible Usages: Fill with water for an outdoor party or use in your home as a statement piece
DIMENSIONS: 9" X 10"